A few weeks ago, Minori emailed the CRC Elite team reminding us to post our 2019 goals. This was the email I was absolutely DREADING.
A year ago, I made some pretty gutsy running goals for 2018. I didn't achieve any of them. 2018 was filled with many, many athletic disappointments due to the state of my health. Drawing up new goals for a new year was the last thing I wanted to do.
After battling mystery health issues, getting sick with Mono for 2 months on top of the mystery health issues, and spending more time at doctors' offices than I spent in a pair of running shoes, 2018 left me feeling exhausted, empty, and depleted.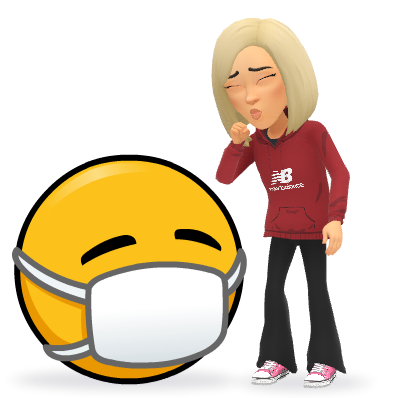 The past 12 months have challenged my love for this sport more than ever before. I've had feelings of negativity, bitterness, and frustration. I've felt like a failure. I've wondered how I was ever able to do half the workouts I was able to do a year ago. I've felt the tease of being able to run for a few weeks, only to encounter more health issues and sidelined once again. I've felt sad. I've felt embarrassed. I've countlessly questioned my ability to step up to a start line again, knowing that right now, I'm not the athlete I used to be.
I spent a good deal of time in 2018 trying to avoid situations that would require me to use the platform God has given me through running to influence the lives of others. I falsely believed that if I wasn't running, God couldn't use me. I thought that if I was failing to meet my 2018 goals for running, that somehow made me less valuable to the Lord. I was embarrassed that I couldn't stay healthy. I was frustrated that we couldn't figure out how to stop the autoimmune flare up cycle that my body seemed to be stuck in.
After lots of doctor visits, a scope of my intestines, and trying and failing of different treatment techniques, a Gastroenterologist recently asked if I had ever been treated for anxiety.
Anxiety? What does that have to do with anything?
Apparently a lot….
I had no idea that untreated anxiety could literally cause your body to shut down and start attacking itself, producing an autoimmune response. And this Gastroenterologist thought that treating me for anxiety would help stop the autoimmune cycle. Stop the inflammation. Stop the stomach issues. Stop the hair falling out. Stop the headaches. Stop it all.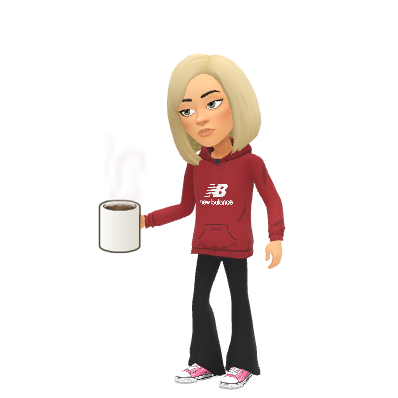 I've always had the Type-A, go-getter, slightly high strung personality. I've also always worried slightly more than my peers (See my worry worry poem published in first grade writing class). This anxiety stuff was something that probably should have been addressed a while ago, but my stubborn competitive attitude pushed it out of the way and under the rug.
While I saw a counselor in college to help deal with anxiety, I never did anything beyond that. I thought that since I was a relatively happy and positive person, I didn't need medicine to help me deal with my anxiety. Besides, I decided taking medicine for anxiety would mean risking potential side effects I deemed detrimental to my performance on the track– a risk I "didn't have time to deal with."
I thought I was fine. I was tough. I didn't need the help of medicine.
Turns out, I wasn't fine.
I might have been tough, but the human brain is powerful! I did need the help of medicine. I needed to stop being stubborn and address the problem head on. For some reason, I felt as if addressing the problem head on would give me less of a competitive edge. I thought it would be an imperfection, somehow making me "less tough" and "more vulnerable." So, I (wrongly) let it go.
That is– I let it go until things spun out of control, and my own body started attacking itself. The result of not addressing the problem started to have some really nasty physical effects that reared their ugly head all of 2018.
I've been working closely with my doctor to follow a game plan. I am happy to report that as of last week- I could take showers without my hair falling out! I have healthier joints. I have MUCH healthier (and more solid) digestive habits.
I know that this is something I'll have to continue to address and work through. I've pushed it aside for a while– there's a lot of work left to be done. But right now, it feels like I have the ability to feel healthy for the first time in over a year. And that is an amazing feeling.
I wish I could be positive and cliche and and say that I "learned so much about myself in 2018" and I "wouldn't change anything because everything happens for a reason," but that wouldn't be real. While I did learn a lot, and I firmly believe that God has a reason for everything, even pain and sorrow, there are a lot of things that I wish were different about 2018. I won't dwell on those things. But, I would be remiss if I wasn't transparent. Despite having many things to celebrate this year, it has been a tough season of life.
Sometimes, life stings. Sometimes, our circumstances really stink.
What I DO know is that God worked in 2018 even through the tough parts. Even when I felt tired, depleted, and run down, He was working, planning, and providing. One of my favorite authors, Bob Goff, writes it best:
"God invites us to be part of His plans. Not approve them."

-Bob Goff.
God doesn't need my approval on 2018. He's God. But He does invite me to be part of those plans. And that's an invitation I will always accept.
Ultimately, accepting this invitation instead of being mad that God didn't ask for my approval led to a few things that I can honestly say changed my life.
1. I get to marry my best friend in 2019.
2. I have the honor of teaching math to 100 6th graders in Franklinton. I work for a network where I get to help fight the social injustice that many children in this country face. I firmly believe that your zip code should NOT determine the quality of education you receive. I have the best job ever.
3. I know that I am loved by friends, family, Sean, and most of all The Lord NOT due to my athletic talents, but because of my heart.
Amidst all of the pain, anxiety, and frustration this year, I've also felt love.
A tremendous amount of love. Love from my former college teammates, who let me sit on their couches, drink coffee, and cry. Love from my fiance, who reminds me every single day that I am loved because of who I am, not what I do. Love from friends, family, co-workers, and sisters. Most importantly, I've felt love from a God that cares about me regardless of my circumstances. He loves me because He loves me. No strings attached. And in the midst of the most trying year of my life, that is the hope I chose to cling to.
One of my favorite things that God did in 2018 was protect my passion for a sport I love, even when I felt like I was hanging on by a thread. Even when looking at a pair of spikes or flats made me bitter, frustrated, and filled my eyes with tears. Somehow, God protected that passion, fragile as it was. He protected it. 
My love for this sport extends far beyond a couple PR's, US Qualifiers, and awesome workouts. My love for this sport is not circumstantial. My love for this sport exists because it has made my faith stronger. My love for this sport exists because it is how I've made life long friendships with the people I love the most. My love for this sport exists because God gave me a heart for the people in and surrounding it.
It's not about our circumstances. It's about our hearts.
God is busy creating a beautiful heart in each and every one of us. But sometimes, that can be really painful, hard, and frustrating. 2018 was hard. Really hard. But that didn't stop God from doing beautiful work in my heart. And it never will.
So these are my running goals for 2019. If they happen, great. If not, I'll continue to accept God's invitation. And I know he will continue to make my heart beautiful.
1. Help the CRC Elite Women to a Top 2 Team Finish at the 2019 Shamrock Shuffle in Chicago, Illinois.
2. Place top 3 at the Cap City Half-Marathon on April 27th, 2019.
3. Help start the first Track & Field team at CCA-Dana Middle School. Help at least one kid fall in love with the sport that has given so much to me.
4. Run under 2:45 for the marathon or 1:13 for the half @ the Columbus Marathon in Fall 2019.
5. Run a 5k with my future Husband. (He doesn't know about this one!)
Happy New Year, Friends! Have fun chasing 2019 goals, but don't forget that whether or not we achieve them all, God gives us an invitation to join Him even in our perceived failure. God is busy doing work on our hearts and making them beautiful. Ultimately, that is what matters the most.